White Walls Car Wash
A project I did as an interview test. Although I didn't get the job it was based more on my years of experience. As a matter of fact I got a call back for another job with the agency, but by then I had already taken another full-time position.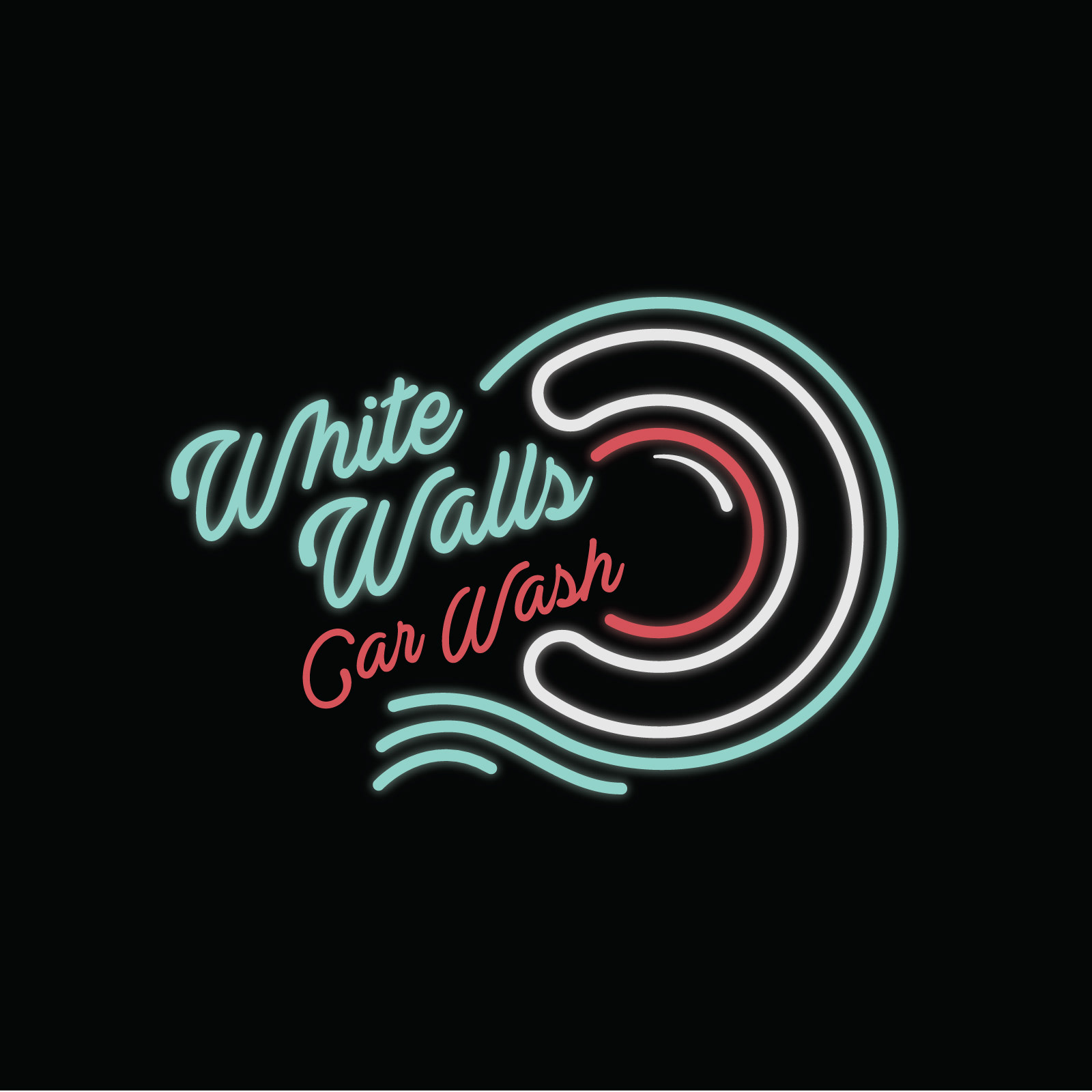 The logo was created based off of neon lights, going for a classic retro feel.
Showing how the website would look on different devices.