R & B Wedding Package
Wedding package I made for my good friends Rye and Brenna. They wanted a natural coloration with a hint of silver. My first ever set of wedding invites and still one of my favorite projects.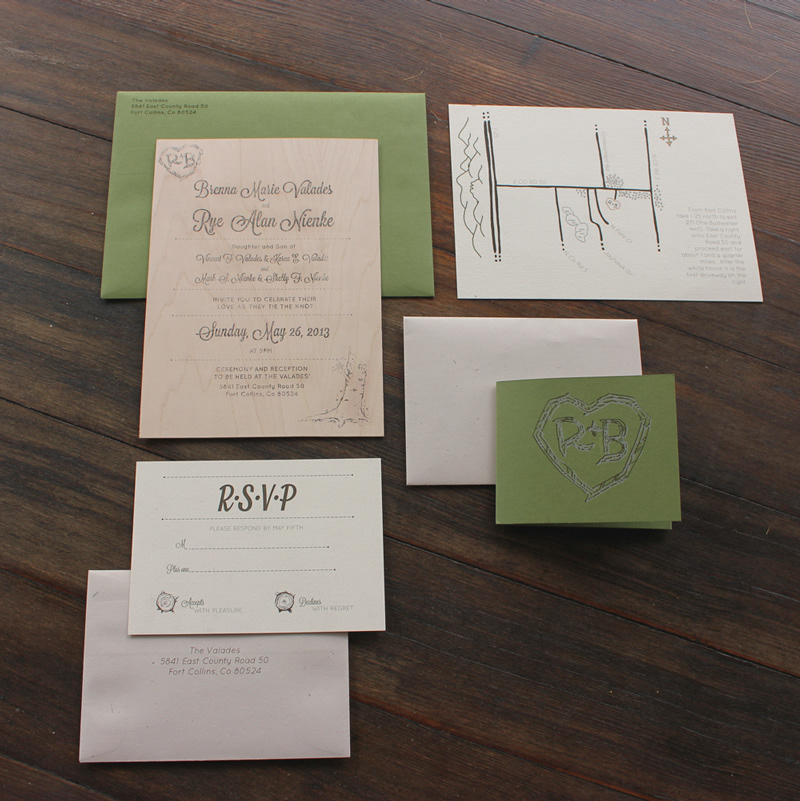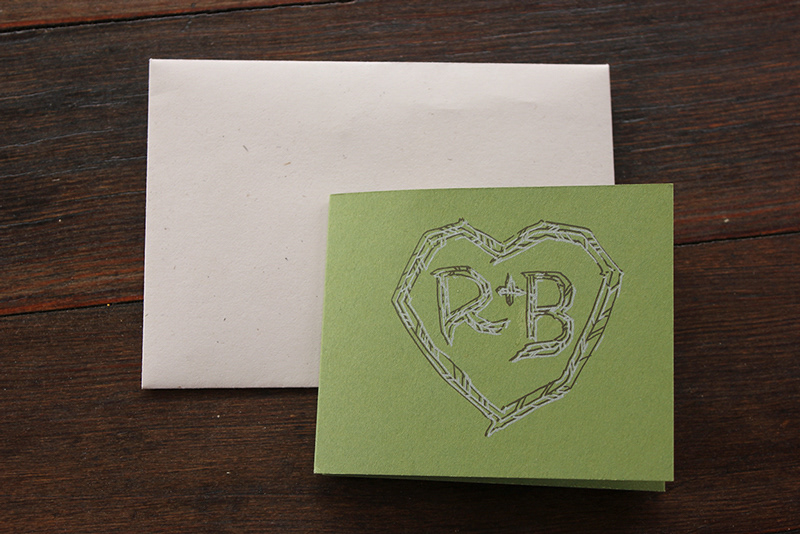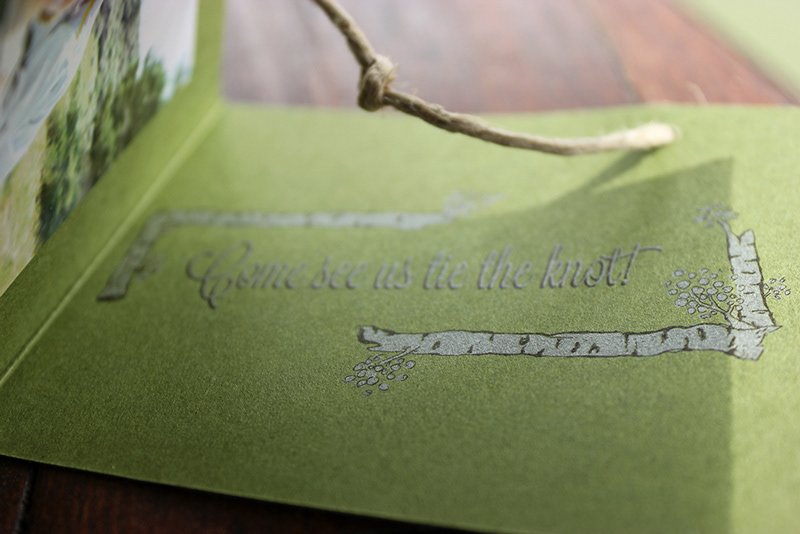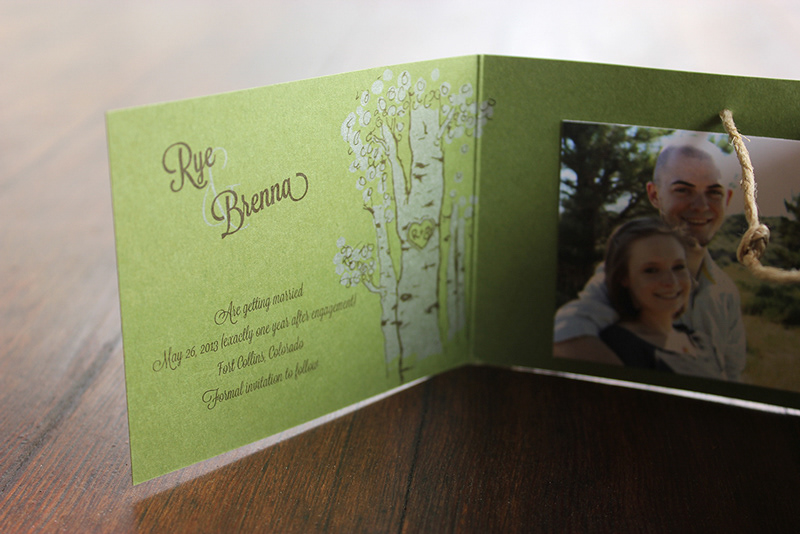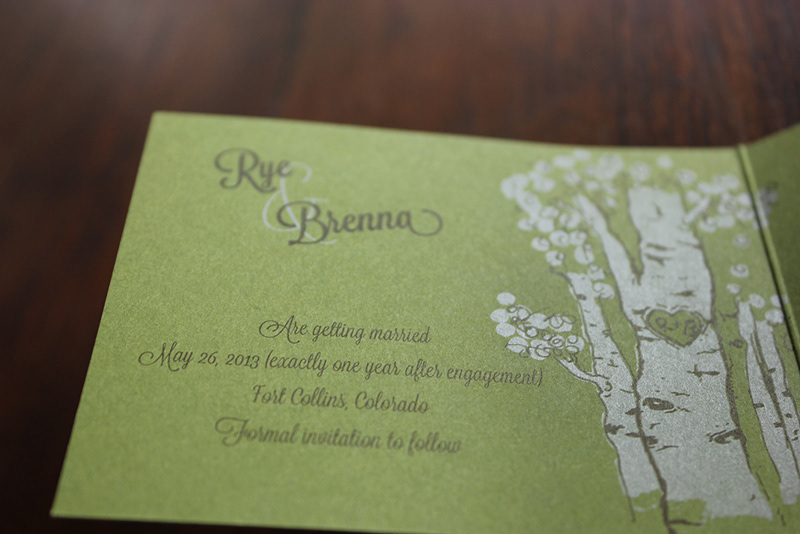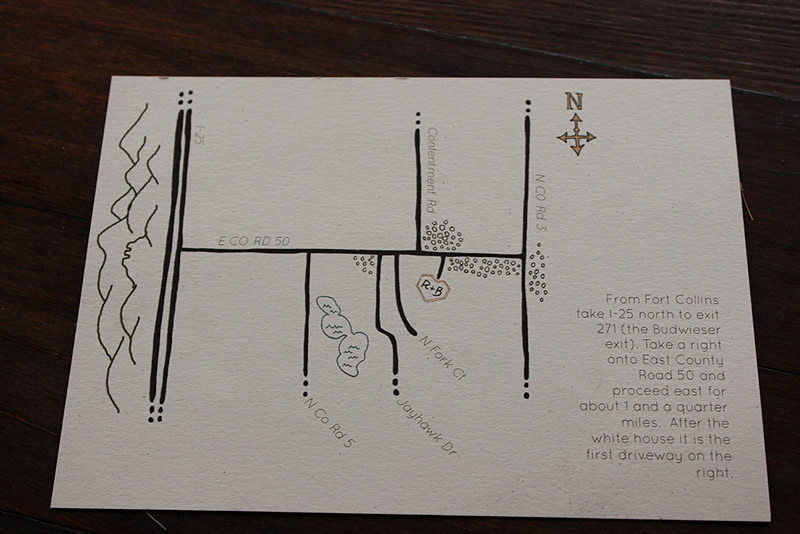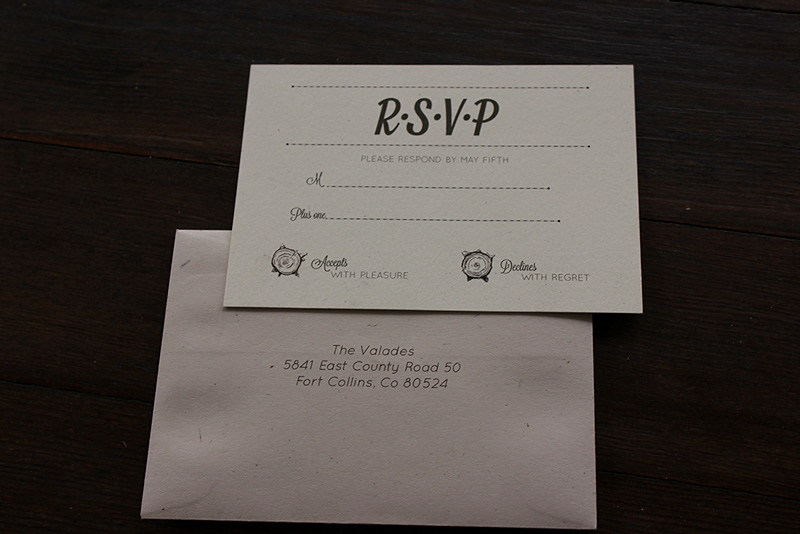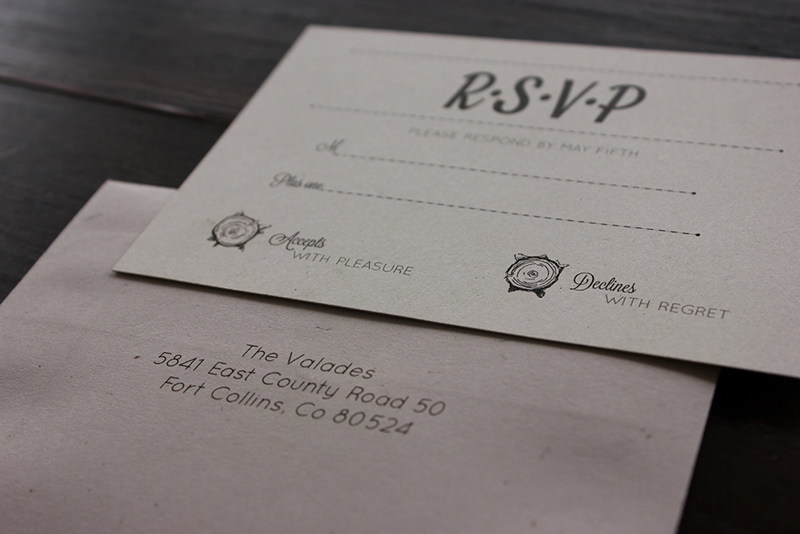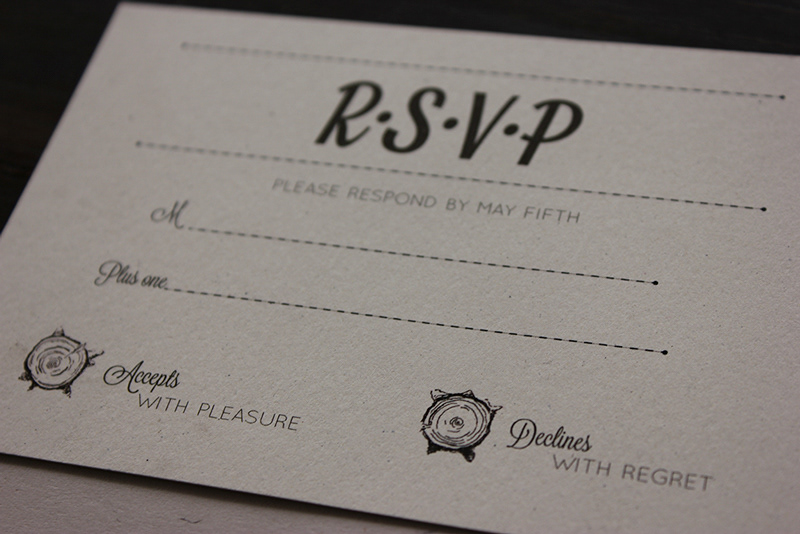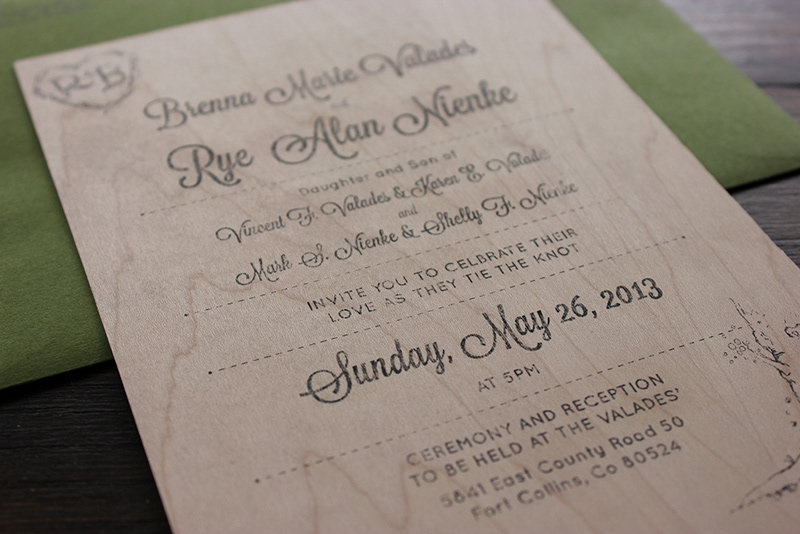 Printed on French Paper using 2 spot colors. The invites themselves were made by using an ink transfer method that allowed me to give a handmade look to each piece. The invites are made of thin planer wood pieces.